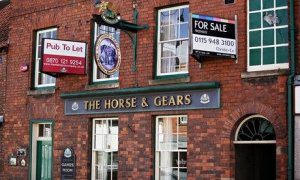 C1 – Advanced
The number of British pubs closing down are increasing. This means jobs are lost and a conspiracy that big supermarkets are taking over the space.
Read the article below to know some of the effects of neighborhood pubs closing down.
Discuss:
1. What do you think are the consequences if neighborhood pubs continue to close?
2. Does your city have very strict laws when it comes to planning and building?
3. Do you think there's too many commercial spaces in your neighborhood?
4. If it was in your power, what changes would you make in your city?