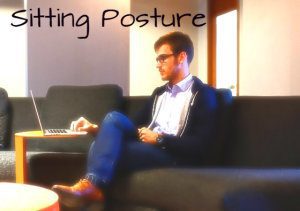 B2 – Upper intermediate
With certain jobs that require sitting in front of the computer for long hours, it is important that we know how proper posture plays a role in keeping us healthy and ache-free.
Let's find out more about the proper sitting posture and the good effects of it to our health and body. Feel free to listen to the audio clip while reading. Answer the quiz on the site as well to check your comprehension.
Discuss:
1. Can you say that you have good posture?
2. Do you try to do some stretches in the middle of the day when you feel like your body is getting tired?
3. What are some of the exercises you do to keep your muscles in shape?