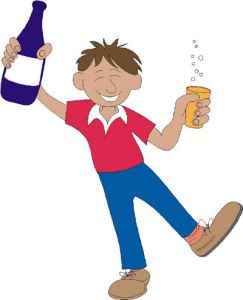 B2 – Upper intermediate
As in other cultures, wine is part of the Italian culture. Italians take wine pretty seriously. They relax and enjoy a glass paired with their delectable dishes.
However, for the young, the story isn't quite the same. Read the article below about young Italians and their drinking habits.
Discuss:
1. What do you think is a healthy dose of alcohol?
2. How much beer, wine or vodka can you drink daily without any damage to your health?
3. Italian youths are becoming reckless drinkers. Do you see this happening in your country?