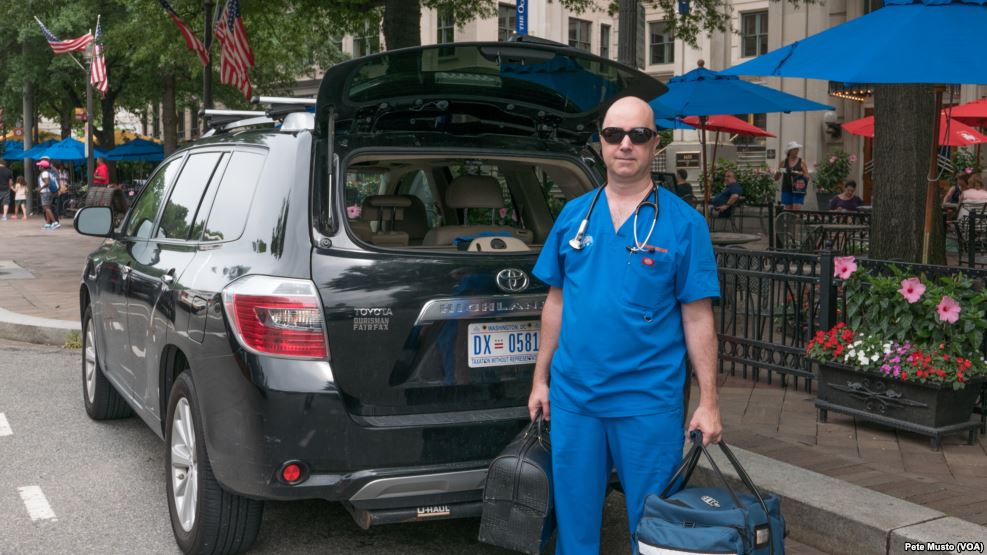 B2 – Upper intermediate
Gone are the days when doctors would actually visit the sick and heal them from the comfort of their homes. But what one doctor is bringing that back.
For this article, explain what Ernest Brown does and why he is considered unique.
Discuss:
1. Explain Dr. Brown's background and how he was led to making house calls. What is "concierge services."?
2. Are house doctors a popular idea in your city or region?
3. What do you think are the advantages and disadvantages of doctors making house calls?
4. Talk about the last time you were sick and had to see a doctor.