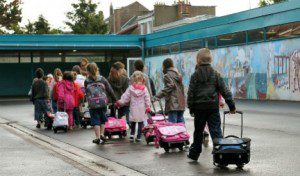 B2 – Upper intermediate
For years, schools have always given homework to students every single day. But recently, school officials, as well as parents, are saying no to more homework. A group of parents in Spain have recently gone on strike to protest their children's school load.
Discuss:
1. What do you think of the article?
2. Are you for or against giving homework to students?
3. What are the advantages and disadvantages of giving homework to students?
4. What was the most difficult homework you had to do when you were still a student?