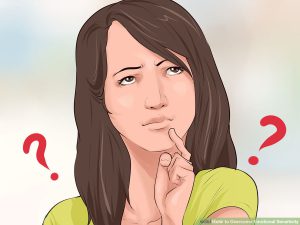 B2 – Upper intermediate
Being emotional or sensitive can sometimes be seen as a weakness. Contradictory to popular belief, it is healthy to be emotionally sensitive.  It is, however, important to find the balance with your emotions to avoid over-reaction.
Read the article below to know the details in overcoming sensitivity. The article is divided into three parts. Feel free to read it in parts.
Discuss:
1. Would you consider yourself quite sensitive?
2. How do you react to negative situations?
3. Do you practice any of the suggestions mentioned in the article (journaling, self assessment, meditation)?