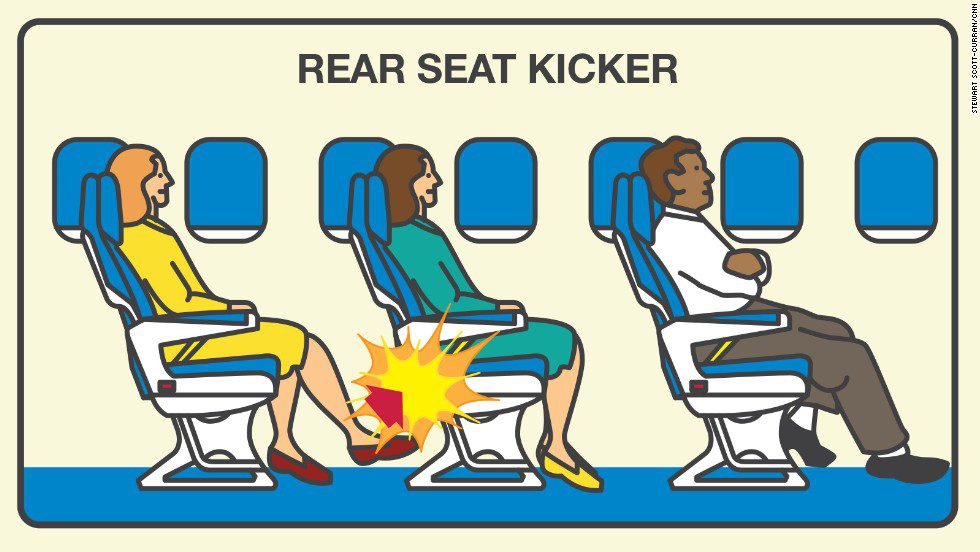 C1 – Advanced
We've all had some bad experiences during a flight. But have we ever thought that maybe we've caused some form of inconvenience as well?
Click the title below to view Expedia's survey on irritating passengers and their habits.
Discuss:
1. How often do you travel by air? Do you love it or hate it?
2. Would you agree with the results the survey revealed?
3. Which ones have you experienced in the past?